My latest obsession....the CHEVRON pattern!!! This pattern dates WAY back but today it is a TOP ITEM! It is mod, traditional & eclectic!! If you need to freshen up your space or make your space a little more fun...Chevron's your friend!!! I have recently been trying to incorporate a few pops of pattern into my designs and it never fails me!
Here are some of my favorites chevron items!
West elm! My favorite store EVER! It can be pricey but their sales never disappoint me! I love this rug because of the citrusy yellow border! I think this would be ADORABLE in a nursery but could work great in a family room too!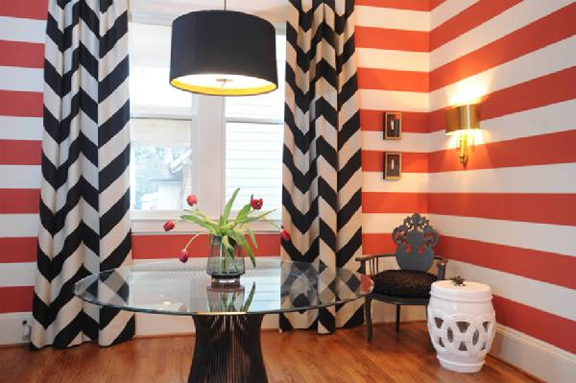 Don't be scared!!! I LOVE the play with the pattern and it works!!! Chevron works with other patterns!
Solid white bedding becomes so cheerful!!! {Image from Craftzine!}